Words Benedict Evans
As with almost any manufacturing process, the look, feel, and everyday use of the end-product rarely betrays the time spent in researching, developing, and testing each individual component, to render it suitable for consumption. Much the same can be said of Apollo Vredestein's latest innovation, an all-season electric vehicle (EV) tire. The so-named Quatrac Pro EV is manufactured at Europe's largest greenfield plant in Gyöngyöshalász, Hungary, which cost an estimated €475 million to build. Even for a company with annual revenue of US$2.8 billion, this represents a significant investment, with the Quatrac Pro EV the company's ultimate 'labour of love' which the tire manufacturer sees as the next step in its evolution, and the evolution of modern travel.
Each tire undergoes an intense journey which starts with the mixing of 200kg batches of master compound and ends in an irreversible curing and vulcanization process. Following a 24-month cycle of testing and development, one tire now rolls off the production line every 45 seconds, a process which began late in Q4 of 2022. Before production began however, an enormous amount of digital research and development was required to ensure the final product is road-worthy, environmentally sustainable, and profitable.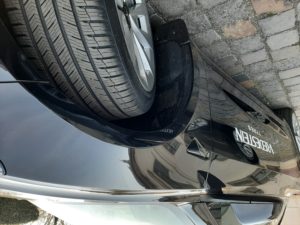 Vredestein goes virtual
Globally, there is a very real possibility at least 30% of all road vehicles will be electric by 2040, a staggering percentage considering the (relative) recency of the technology. This presents an incredible challenge to the entire supply chain as production ramps up. As OEMs push to rapidly electrify their fleets, the burden of expectation placed on Tier 1 suppliers is rising, and demands are being made for more and faster homologation loops than ever before.
To meet the subsequent explosion in demand from Porsche SE, Mercedes-Benz Group, BMW, Ford and its other major OE partners, Apollo Vredestein has invested heavily in virtual prototyping, as have OEMs. In simple terms, virtual prototyping is the process of creating a digital twin of a real-life product or system using high-level data capture and input. "In terms of hardware, we have our own high-performance clusters (HPC) which are supported by the cloud," says Mihar Ved, Finite Element Analysis (FEA) Engineer with Apollo Vredestein.
These clusters, specifically the HPC+ Cloud, build on decades of experience with enterprise servers and high-performance computing systems, which date to the companies' use of the SGI Octane (which was one of the primary multiprocessing workstations used to develop the groundbreaking visual effects found in 1993's Jurassic Park). But Apollo Vredestein are certainly no dinosaurs when it comes to in-house simulation.
"With virtual prototyping, we can go back and forth between design, engineering, and simulation loops until we reach a suitable design, and then build the product," notes Ved. Crucially, this process can scale rapidly, exponentially, and with greater efficiency than physical testing. This removes months of waiting time; designers can receive critical performance feedback and data quickly, as can OEMs wishing to perform their own simulations.
Clearing The Air
The large-scale adoption of EVs is not without uncertainty, however. The more efficient the homologation loop then, the quicker and easier it becomes for manufacturers to prove the effectiveness of any given product. Senior product manager Sanjay Kumar Patel says one of the biggest sticking points which (re)appeared during market research was range anxiety; the fear an EV will not have the requisite charge to reach its destination.
Doubts also arose as to the environmental impact of an all-season EV tire, as its construction requires significantly more material than those designed for internal combustion engine (ICE) vehicles, to offset the greater weight of EVs. When benchmarked against its regular all-season tyres, Apollo Vredestein says the Quatrac Pro EV has a 17% lower environmental impact (measured as global warming potential of CO2).
A survey of 6,000 motorists found nearly half of all road-users will look for specific tire brands, so quelling fears about range and sustainability are incredibly important for manufacturers competing for custom. "Customers felt OEM-fitted tires led to performance compromises, be it less grip, more noise etc. We wanted to directly address these issues," says Patel.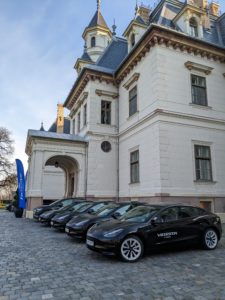 First Time Right
It's important to consider the breadth of simulation capabilities now available to Apollo Vredestein and its partners. Since 2015 it has automated the simulation process; once high-level data has been gathered and input, results can be viewed within days, not weeks. Finite element analysis (FEA), predictive, braking, vibration, audial. The kinds of testing required are limited only by need, as the clusters Ved and his team uses can scale exponentially.
Ved gives the example of artificial intelligence (AI) optimised pitch sequencing as one of the recent additions to its simulation platform. Pitch sequencing is the number of tread blocks built across the tire circumference, and audial analysis of the tread pattern led to the addition of a multi-pitch radial sequence with a larger flex zone in the sidewall, reducing overall noise by 5%.
"We only build tires when we know they reach the desired performance," says Ved, adding, "All our product development happens using these simulations now." In service of more and better homologation testing, virtual prototyping has emerged as an essential portfolio in which to invest for manufacturers and OEMs alike. The physics remains much the same, but the scope for growth in the digital world is massive, and simulation is set to become the most important consideration in product development capable of engendering a 'first time right' approach.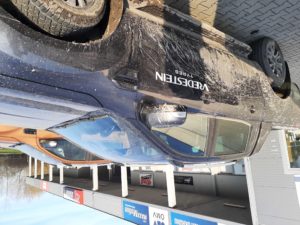 Keep on rolling
The master compound used blends a proprietary mix of fourth-generation polymers and smart silica along the tread, rim cushion, and carcass. This material is stronger and lighter, offering a near 15% reduction in rolling resistance. This alone is an incredibly important development, as it directly addresses 'range anxiety' by maximising the movement efficiency of any given EV.
Further reinforcement is provided by 2 ply Rayon cord, which increases the load capacity of each tire by 10%. The design of the grip also received significant attention. Full-depth, three peak mountain snowflake (3PMSF) approved sipes, and stiffer, inter-connected 'bridges' on the tire's shoulder blocks offer minor – but crucial – improvements in wet and dry braking (up to 4%). The outside shoulder is wider than the inner to resist lateral deformation, and the outer flanks of the longitudinal grooves are steeper, enabling them to better resist distortion. These modifications are essential when considering EVs can weigh on average 340kg more than ICE vehicles. This excess weight generates increased loads on the tires when cornering, accelerating, and doing all the things cars have been designed to do.