Coperion GmbH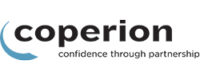 Coperion GmbH: Continuous Extrusion of Battery Materials
Coperion is the international market and technology leader in compounding systems, feeding technology, bulk materials handling systems and services. Coperion designs, develops, manufactures and maintains systems, machines and components for the plastics, chemicals, pharmaceuticals, food and minerals industries. Within its divisions, Coperion has 2,500 employees and nearly 30 sales and service companies worldwide.
Coperion is your partner for the continuous production of anode and cathode slurries, battery separator films and solid-state battery compounds. The combination of high-class Coperion ZSK twin screw extruders with high-accuracy Coperion K-Tron feeders as well as containment safe material handling ensures continuous processes with high reliability, long operating times and constant high product quality. Continuous production enables greater material efficiency and optimized, more cost-efficient battery compound production to be achieved.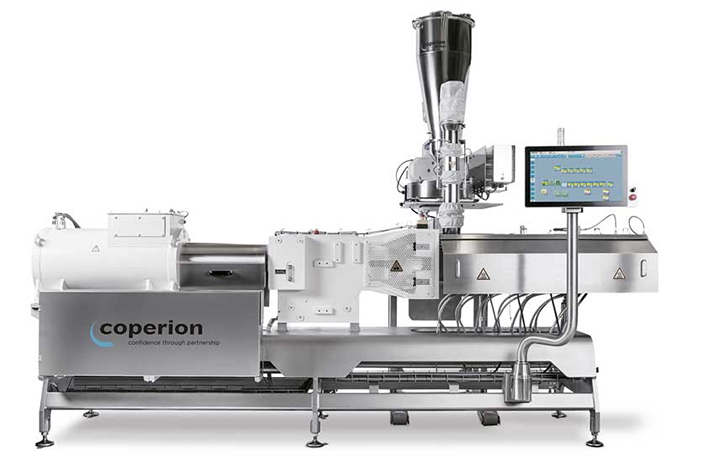 With the Coperion K-Tron feeder, hard-to-handle or toxic materials can be added to the Coperion ZSK extruder's process section efficiently and reliably, with high accuracy and maximum containment. Conveying, mixing, homogenizing and devolatilization of battery masses takes place in different process zones within the process section of the ZSK extruder that is optimally modified for the process in question. The results are battery masses with continuously high and reproducible quality.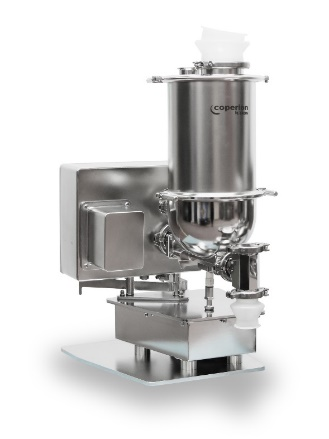 At the Coperion test lab in Stuttgart, you have the option to carry out customized experiments specific to the question or problem at hand. Tasks relevant to today's battery manufacturing processes, such as switching from batch to continuous production processes while maintaining or even improving end product quality, can be addressed in a controlled environment as well as questions surrounding maximum solid content of battery slurries or the homogeneity of water-based cathode slurries. Since CMR materials are used in manufacturing cathode slurries, all experiments are conducted in compliance with local regulations for handling CMR substances.
More information: https://www.coperion.com/battery-materials