Dafo Vehicle Fire Protection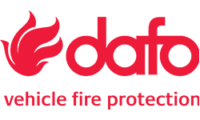 Dafo Vehicle Fire Protection supplies fire detection and suppression systems for heavy vehicles. Dafo has been in business for over 100 years and has always been in the front line of technology engineering and part of regulatory development on a worldwide basis.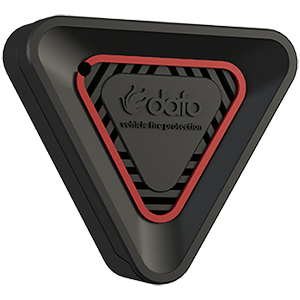 With more than 180 000 vehicle systems sold worldwide, knowhow and experience ensure our customers to have the latest technology combined with proven reliability. Our close cooperation with major vehicle manufacturers offers unsurpassed integration, performance, and logistics.
Dafo Vehicle Fire Protection has recently finalized an EU-funded project called Li-IonFire which has developed a fire protection system that addresses and mitigates fire risks associated with vehicles having new energy carriers, such as electric or hybrid vehicles, effectively and safely. Consequences connected to risks of Li-ion batteries, in case of a malfunction, can be serious, for example, they can result in toxic gas emissions or explosion.
When the commonly used Li-ion batteries fail through short circuiting, overcharging, high temperatures, mechanical damage and overheating, this might cause thermal runaway and the release of a flammable electrolyte, which makes fire extinguishing very difficult. In addition to the dramatic fire scenario with the rapid increase in heat, there are a lot of potentially toxic gases being emitted.