Fujipoly Europe Limited
Part of a Global network of 9 manufacturing and distribution centres operating to deliver you unprecedented product performance and dependability, Fujipoly Europe Limited represents Fuji Polymer Industries Co. Ltd in the European market.  Fujipoly Europe Limited has been operating in the UK since 1998.
Fuji Polymer Industries was established in 1978 as a manufacturer specializing in the secondary processing of industrial silicone rubber products.
Fujipoly is the leader in the design, formulation and production of high-performance Thermal Interface Materials, Elastomeric Connectors and Custom Silicone Extrusions.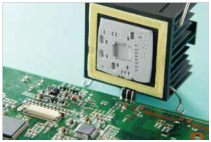 SARCON®'s versatility in thermal management applications is doubly enhanced by way of the variety of end-use configurations possible, and the many standard material formulations available in each.  The silicone rubber based materials offer other useful elements such as electrical insulation, protective coverings and gasketing as integral features in most designs.
SARCON® is an advanced silicone rubber with high thermal conductivity and superior flame- retardancy.  By combining the inherent silicone rubber properties of heat resistance, electrical insulation, and long-term aging into one compound, this universally applicable material can be made in an unlimited number of thermal management configurations.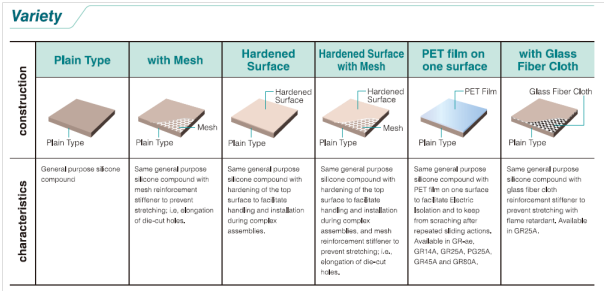 ZEBRA® Elastomeric Connectors are constructed of alternating parallel layers of electrically conductive and non-conductive silicone elastomer, ZEBRA® provides a redundant connection with the minimum of two conductive layers recommended per PC contact pad.  The connector is available with insulating barrier or silicone supports.


Some of the industry sectors we serve are :
Automotive|Displays |Defence |Industrial Automation |Aerospace |Smart Devices|Medical Consumer Electronics |Telecommunications |Energy | Manufacturing |