Impact Clean Power Technology S.A.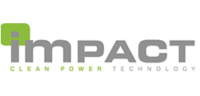 Impact Clean Power Technology S.A. is a leading manufacturer of battery systems for public, industrial and commercial transport as well as AGV robots. We sell our products in domestic market and in the Europe Union, United States, New Zeland, Australia, South Africa, Saudi Arabia and more. Thanks to the constant investment in research and development, we have created solutions which enabled us to build an international portfolio of loyal customers. We deliver our batteries to Solaris Bus & Coach, Kiepe Electric, Dancer, Tribus, Phoenix Motorcars, Ursus Bus, and JBT.
Our products, widely recognised within the electric mobility industry, are a result of cooperation between our engineers and the best academic centres in Poland. The synergy between science and business resulted in competitive advantages and our turnover in the last five years has increased tenfold. The ICPT S.A. team consists of 140 highly specialised engineers, including mechanical , electronic and electrical engineers, programmers, system integrators and production engineers. Thanks to modern production technologies, such as laser welding, the company is implementing complex projects resulting in the best- quality and high-scalability solutions.