INTIS Integrated Infrastructure Solutions GmbH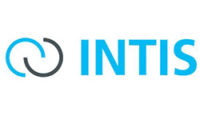 INTIS is a global player in the design and manufacturing of turnkey wireless power transfer solutions for many applications in the automotive, industrial, maritime and micro mobility sector. The company works according to IEC, ISO and SAE wireless charging standards.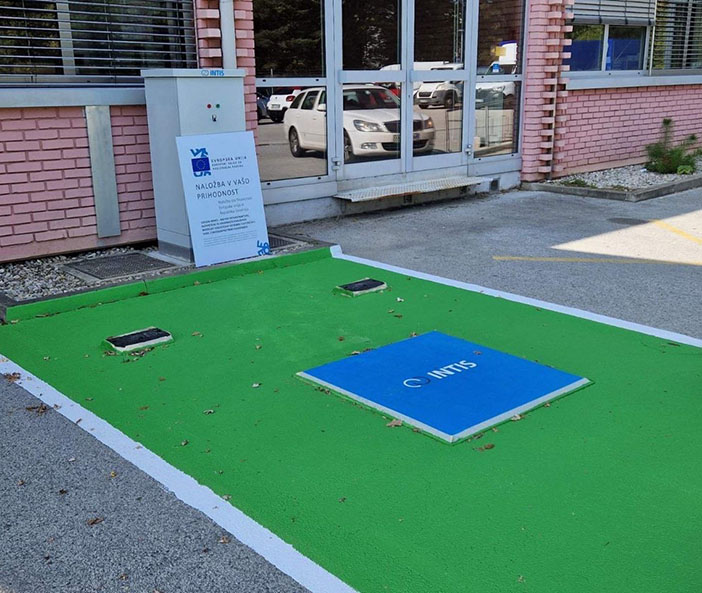 With its onsite testing facilities for wireless charging and access to the full range of automotive testing facilities at its parent company IABG near Munich, INTIS solutions are tested against all relevant requirements.
Recent installations of 22 kW stationary wireless charging systems for a taxi waiting lane in Cologne mid May 2022 and for the Slovenian Post in September 2022, including retrofitting of LEVC taxi vehicles and a VW e-Crafter, have proven that the technology provides enormous benefits to these application fields with electric vehicles involved.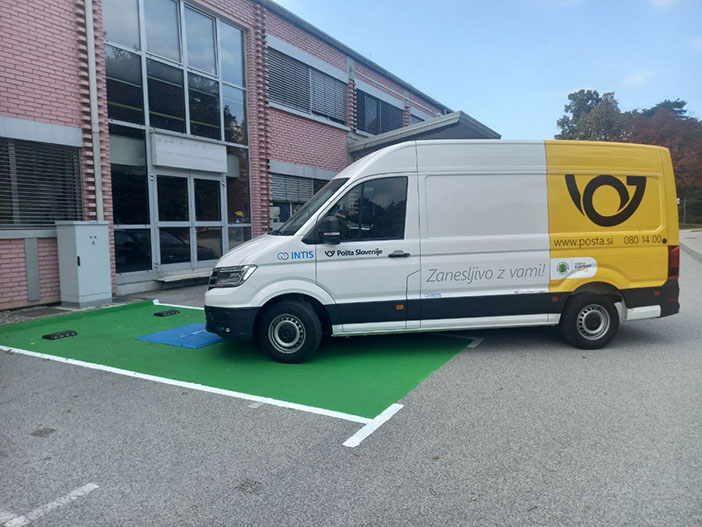 Shortly, INTIS will have access to a new, modern test field built on the grounds of IABG. This test field will allow experimental validation of the interaction between connected or autonomous driving and fully automated wireless charging. INTIS will deliver the stationary and dynamic wireless charging components for the test field roads as well as for a valet parking deck. This test field can be booked by companies which want to test their autonomous driving solutions with or without features of wireless charging.