Magcam nv
Magcam is specialized in advanced magnetic field measurement systems for permanent magnets, magnetic assemblies and PM rotors. Magcam's magnetic field measurement and analysis instruments are used in R&D, quality control and in-line production testing. Magcam's magnetic field camera solutions are used by industry leaders in the fields of automotive sensors, EV rotors, car speakers, and much more.
The unique Magcam sensor contains a patented sensor chip with an integrated two-dimensional array of 16.384 microscopic Hall magnetic field sensors. Each sensor independently measures the local magnetic field, resulting in a quantitative 3D magnetic field, measured in less than 1 second for a 12.7×12.7mm² map with 0.1mm resolution.
Magcam offers two magnetic field cameras: the MiniCube1D (Bz field) and MiniCube3D (Bz, Bx, By fields). To measure small magnets, they are combined with the Magcam MiniTable.
For larger magnets and magnet assemblies, either camera is integrated in the Magcam Portal Scanner. It is a fast 3-axis motorized scanner or mapper with an integrated magnetic field camera. It measures large areas at high speed and is controlled automatically by the MagScope measurement & analysis software.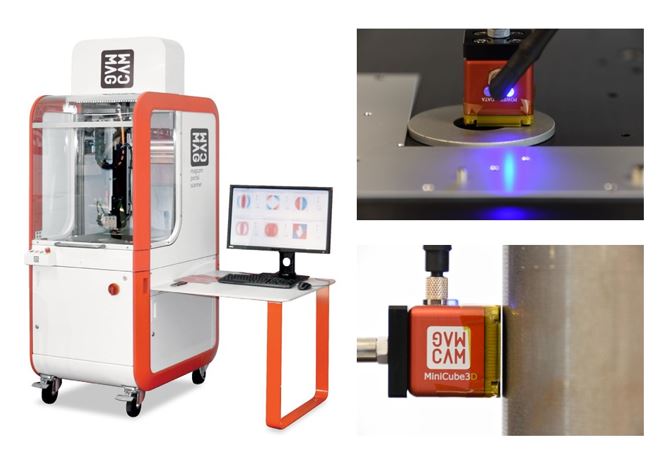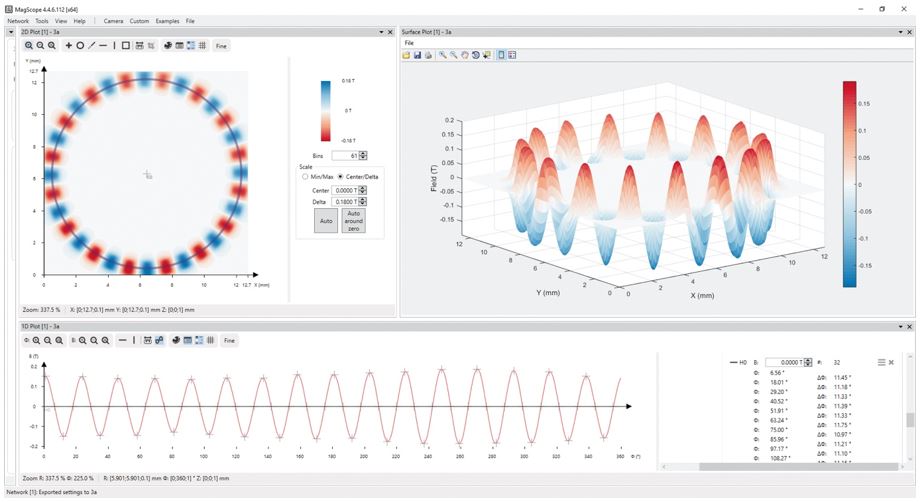 For permanent magnet rotors, the Magcam Rotor Scanner and the Rotor Scan Extension for the Magcam Portal Scanner (= Magcam Combi Scanner) provide two excellent solutions
MagScope is Magcam's advanced data analysis software for measuring and analyzing magnetic field distributions. MagScope is designed to extract as much information as possible from the measurement data.
Magcam offers measurement and analysis services for customers magnets, magnet assemblies and rotors. The resulting analysis report will give you deeper insight into your magnets. Python scripting and software production integration is also an important service we offer for integrating a Magcam system in a quality assurance or manufacturing environment.