Electric vehicle manufacturer Lucid Motors has commenced the start of construction for its new US$300m facility in Arizona.
Situated in Casa Grande, Arizona, the new advanced manufacturing facility will build multiple Lucid models, including the Lucid Air – a state-of-the-art luxury sedan – by 2020.
Lucid chose the Casa Grande, Arizona, location for its factory after an extensive search across 13 US states and more than 60 sites. Lucid selected Arizona based upon numerous positive factors, including business climate, infrastructure, talent, geographic location, and the automotive supply chain in the Arizona-Sonora region.
Also, renderings show a multitude of solar panels on the factory roof, which further takes advantage of the Arizona climate to reduce carbon at the site.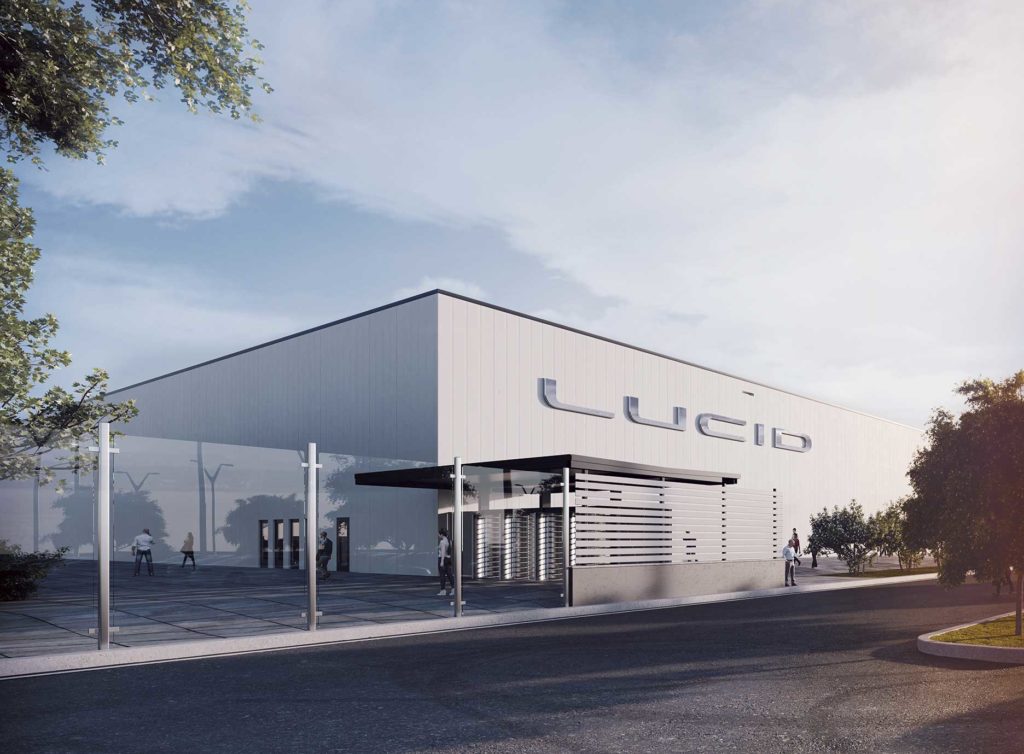 Local officials, including Arizona Governor Doug Ducey, the Arizona Commerce Authority, were in attendance at the event, with Lucid claiming the factory will bring a positive economic impact on the city, county, and state.
It is believed approximately 4,800 direct and indirect jobs will be created by 2029, as well as
an estimated US$32bn revenue impact for the city and county over a 20-year period, and training programs and new curriculums at local community colleges.
"The Lucid Air is a cutting-edge electric vehicle designed, engineered, and destined for manufacture entirely in America," said Peter Rawlinson, CEO and CTO, Lucid Motors. "We are proud to be moving forward on our commitment to manufacturing the Lucid Air in Casa Grande. With supportive investors, an outstanding team of designers and engineers, and a product strategy that extends well beyond the Air, we expect today to be just the start of a longstanding presence in this dynamic city."