The global electric vehicle (EV) revolution could create more than 11 million tons of battery waste annually by 2030, enough to fill Wembley Stadium almost 20 times every year. Fortunately, this mountain of battery waste can be avoided by taking a circular economy approach.
Aceleron, the UK developer of sustainable and reusable battery solutions, and Eco Charger, the UK expert in electric all terrain vehicles (ATVs), today unveil a new partnership to demonstrate how bespoke circular-economy batteries can tackle the mounting problem of e-waste.
Transport is the largest emitter of UK carbon emissions. To combat this, the International Energy Agency (IEA) predicts sales of up to 44 million electric vehicles (EVs) a year by 2030. This is positive for decarbonization, but raises a new sustainability issue – waste.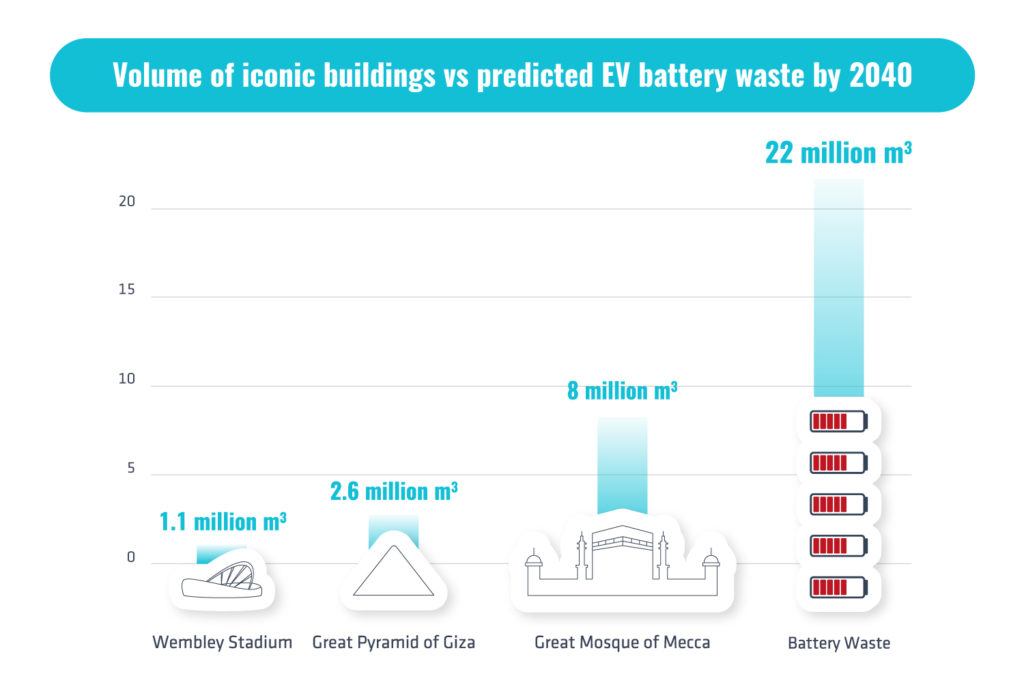 Aceleron's long-life battery solution, manufactured in the UK, are designed to be repaired, upgraded, reused and recycled, unlike most batteries which are thrown away when one component fails. This will enable Aceleron to repurpose over 90% of Eco Charger's batteries for a second-life through an innovative 'buy-back' scheme.
Aceleon's batteries also utilize first-of-its-kind intelligent management software, allowing remote performance monitoring to enhance battery life. This allows Aceleron to monitor and replace or upgrade components when they degrade or when improved products are available. Regular servicing can multiply battery lifespan as much as eight times, from three to 25 years.
"By designing batteries for the circular economy from the outset, we can prevent mountains of battery waste from being created worldwide," said Dr Amrit Chandan, CEO and co-founder of Aceleron. "The decarbonization of transport is critical, but we are currently solving one sustainability issue while ignoring another. Waste is the elephant in the room. Fortunately, there's a simple solution and companies like Eco Charger are providing a blueprint to follow."
For Eco Charger, Aceleron has developed a bespoke lithium-ion battery for the company's electric ATVs. The solution is the same-size as the traditional lead acid batteries, but four-times as powerful and half the weight.