Rolls-Royce has unveiled its first ever fully electric car, the Spectre. It has also announced that by the end of 2030 its entire product portfolio will be fully electric.
Rolls Royce said the design for the Spectre is based on haute couture, modernist sculpture, nautical design, tailoring and contemporary art. Two meters wide and featuring split headlights and a wide grille, the Spectre's 0.25cd drag coefficient makes this the most aerodynamic motor car ever produced by Rolls Royce.
"This is the start of a bold new chapter for our marque, our extraordinary clients, and the luxury industry. For this reason, I believe Spectre is the most perfect product that Rolls-Royce has ever produced," said Torsten Müller-Ötvös, CEO, Rolls-Royce Motor Cars.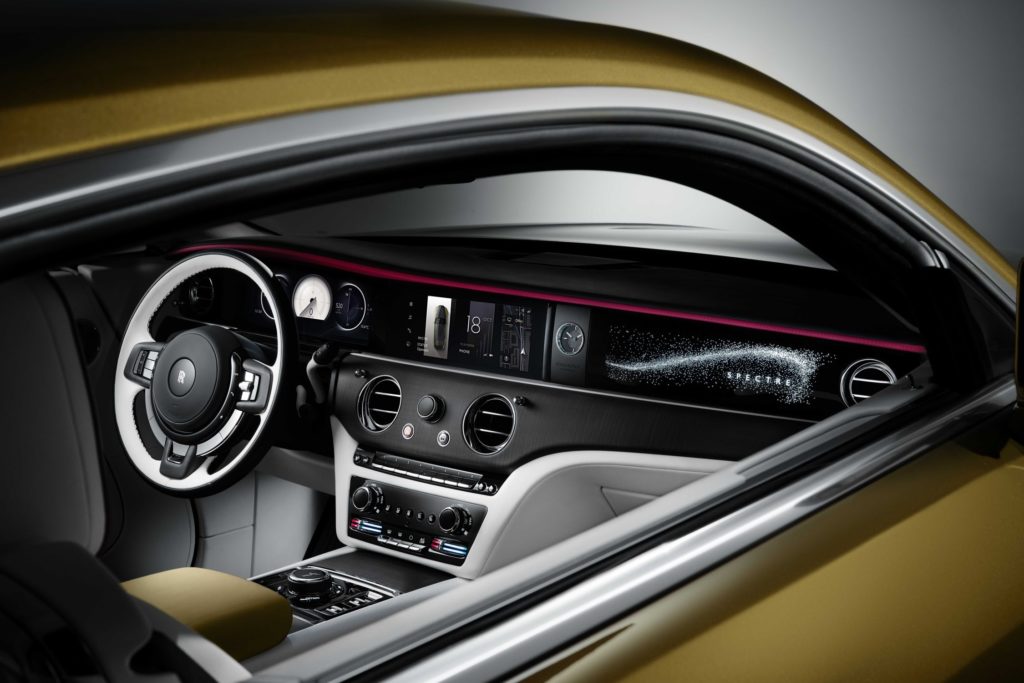 Digital engineering
The vehicle will feature a system of 'Decentralised Intelligence' which connects 1,000+ vehicle functions. This redesigned digital architecture – SPIRIT – will manage the motor car's functions and integrate with Rolls Royce' Whispers app. Owners are able to interact with their car remotely and receive live information from the manufacturer. A dedicated control has been handmade for each of the 141,200 sender-receiver variables, and in nearly all cases engineers have designed several more sub-variables for variations in climate, ground speed, road type, vehicle status and driving style.
Building upon the all-aluminium spaceframe architecture established with the 2003 Goodwood-era Phantom, the extruded aluminium sections and integration of the battery into the structure of the motor car enable it to be 30% stiffer than any previous Rolls-Royce.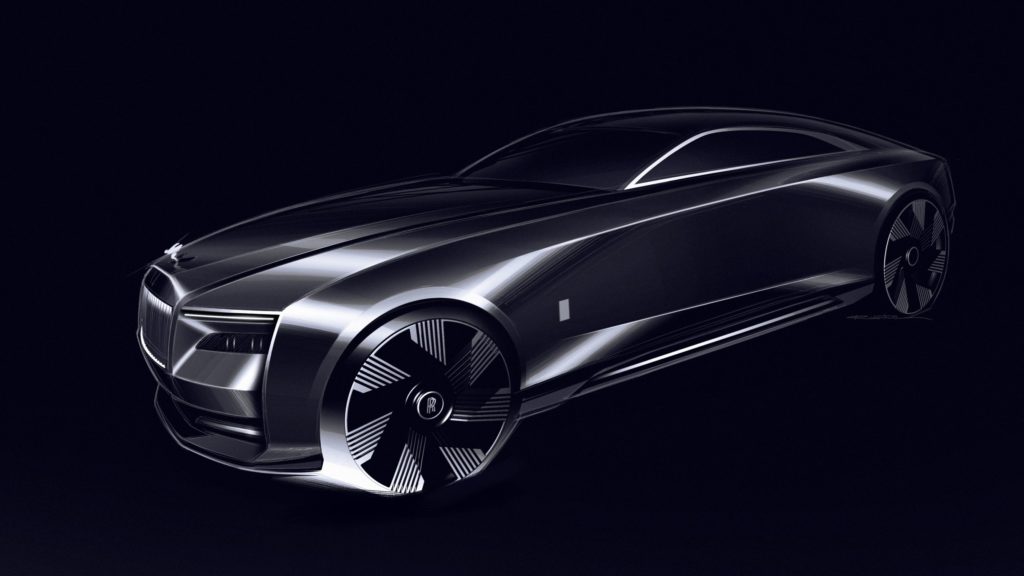 The flexibility of the architecture has also allowed engineers to place the floor halfway between the sill structures rather than on top or underneath them. A channel has been created for wiring and climate control pipework between the battery and the floor, with the battery mounted underneath, providing a smoother underfloor profile. This creates a low seating position and enveloping cabin but also provides almost 700kg of sound deadening.
"Spectre's all-electric powertrain will assure the marque's sustained success and relevance while dramatically increasing the definition of each characteristic that makes a Rolls-Royce a Rolls-Royce," said Torsten.
Testing, suspension, dimension
The 2.5 million km testing programme has included extreme driving conditions. Development began in Arjeplog, Sweden, at temperatures as low as -40 °C (-40°F). Rolls Royce say it will continue across Southern Africa, in temperatures of up to 55°C (131°F).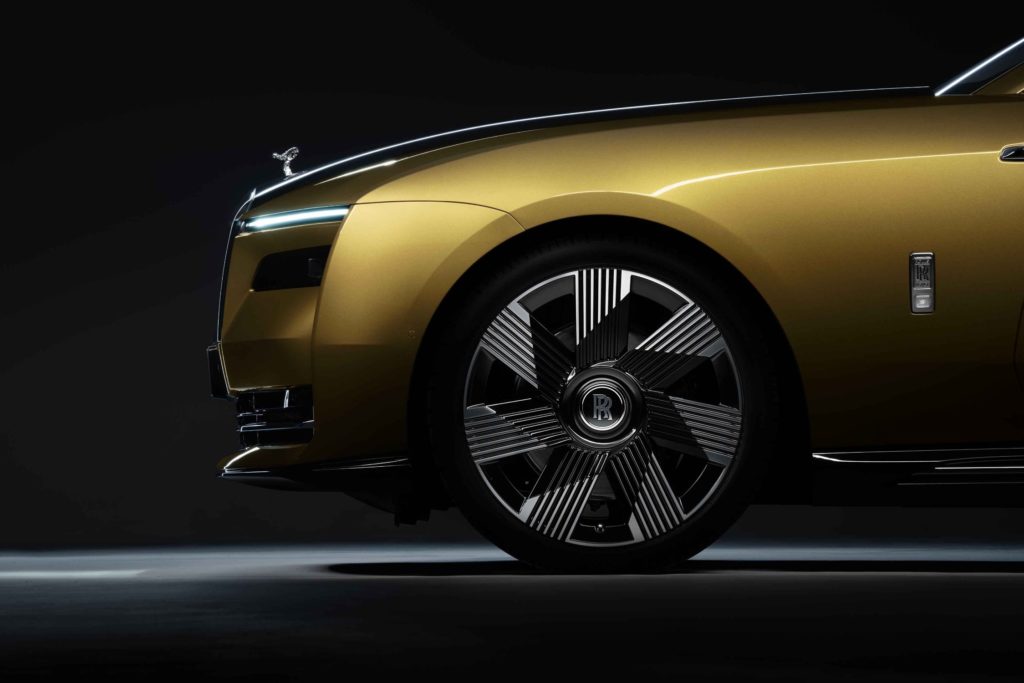 A focal point of the Spectre's design has been planar suspension, a series of systems with precisely defined responses to driver inputs and road conditions. The planar system can decouple the car's anti-roll bars allowing each wheel to act independently. This prevents rocking and reduces high-frequency ride imperfections caused by poorly maintained road surfaces.
When cornering, the planar system recouples the components and stiffens the dampers. The four-wheel steering system is then prepared for activation. 18 sensors are monitored, and steering, braking, power delivery and suspension parameters are adjusted so that the car remains stable. Weighing 2975 kg and with a turning circle of 12.7m, the wheels are 23 inches, making the Spectre the first production two-door coupe in over a century to feature as much.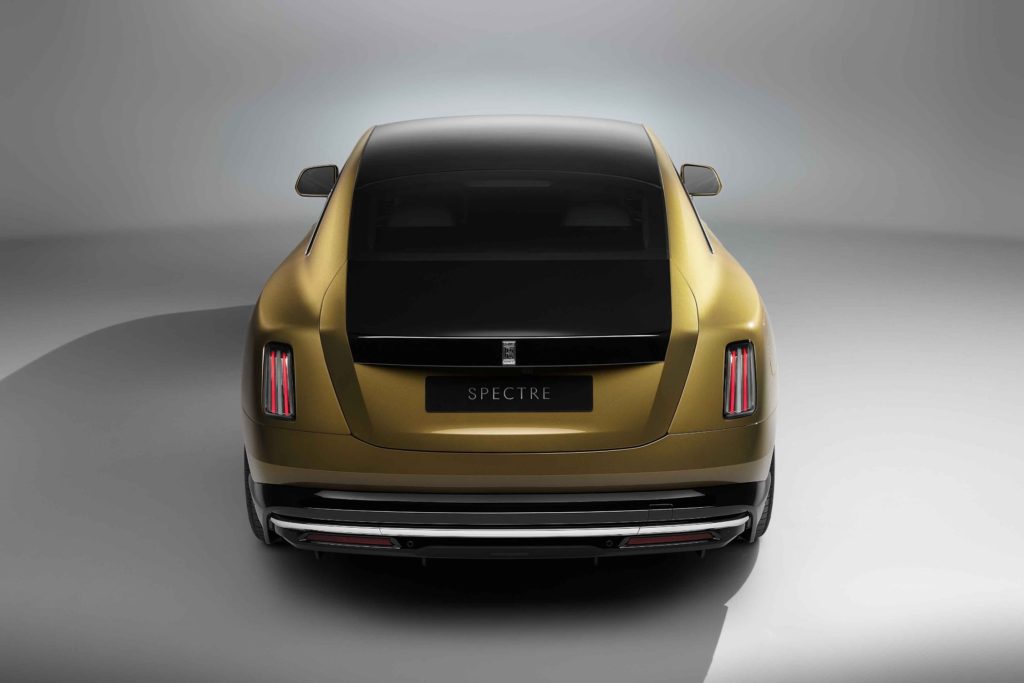 Rolls Royce are yet to release the final power, acceleration, and range figures, though say it will enter a final phase of testing in mid-2023. Preliminary data shows an expected range of 320 miles(520 km) as per the Worldwide Harmonized Light Vehicle Test (WLTP), offering 900Nm of torque from its 430kW powertrain. It is anticipated to achieve 0-60mph in 4.4 seconds, or 0-100km/h in 4.5 seconds equivalent.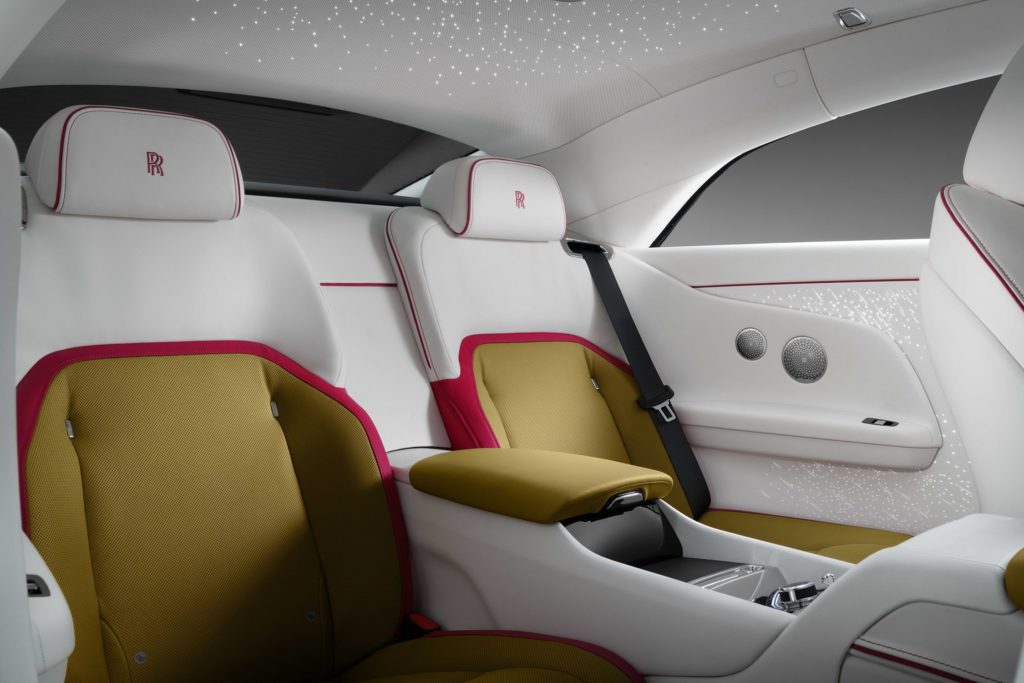 The first customer cars will be available for delivery in the fourth quarter of 2023.