The new ID.3 will be one of ten new electric Volkswagen models by 2026. In addition to the latest software, the compact electric car comes with a sharpened exterior and refined interior design. Volkswagen says its high-quality, animal-free and sustainable materials reflect its overall strategy.
Exterior and Interior
The exterior of the all-electric model has optimised air-cooling openings and large painted surfaces. The bonnet now appears longer because the black strip under the windscreen has been removed and recessed sections at the sides additionally extend the front. VW has optimised the aerodynamics by improved air flow around the front wheels. VW uses the microfibre material Artvelours Eco for the door trims and seat covers, a fabric that contains 71 percent recyclate. This is a secondary raw material obtained by recycling previously-disposed plastic. The interior equipment is also completely animal-free.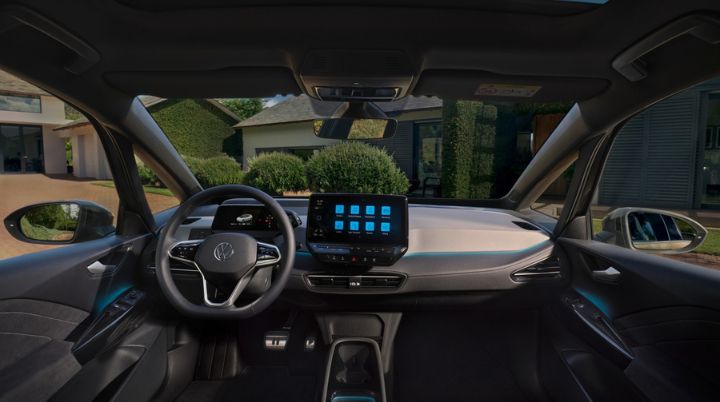 "The design has matured and the materials in the interior have been significantly upgraded. The new ID.3 demonstrates our clear commitment to quality, design and operability, and we have systematically taken on board the wishes of our customers," said Imelda Labbé, Member of the Board of Management for Sales, Marketing and After Sales at Volkswagen (VW).
Charging and Software
Standard functions such as Plug & Charge are included – where the vehicle authenticates itself and starts the charging process when the charging cable is plugged in at a charging station. Also standard is an Electric Vehicle Route Planner, which calculates charging stops, traffic and battery charge level, so the destination can be reached quickly. In addition, the system detects charging stations that are occupied – and does not suggest them in the first place.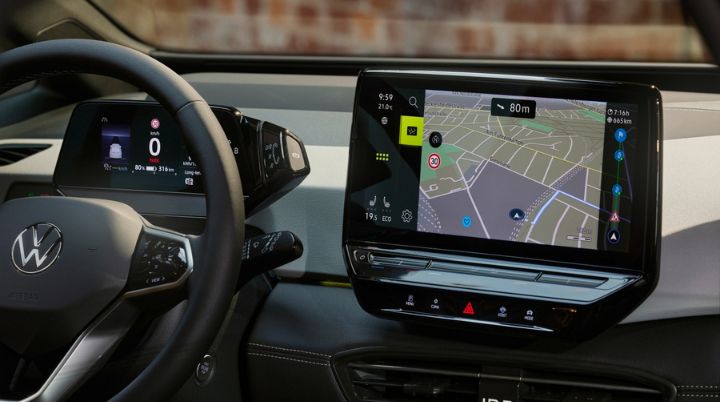 The new ID.3 comes with the latest software generation, improving system performance and over-the-air updates. The compact driver display with a screen diagonal of 13.4cm (5.3in) is operated on the multifunction steering wheel. The middle of the console accommodates the now standard 30.5cm (12in) touch display for the navigation system, telephone functions, media, assist systems and vehicle settings.
The optional augmented reality (AR) head-up display projects information such as the vehicle speed and dynamic navigation instructions onto the windscreen. This information will appear to be 10 metres in front of the vehicle.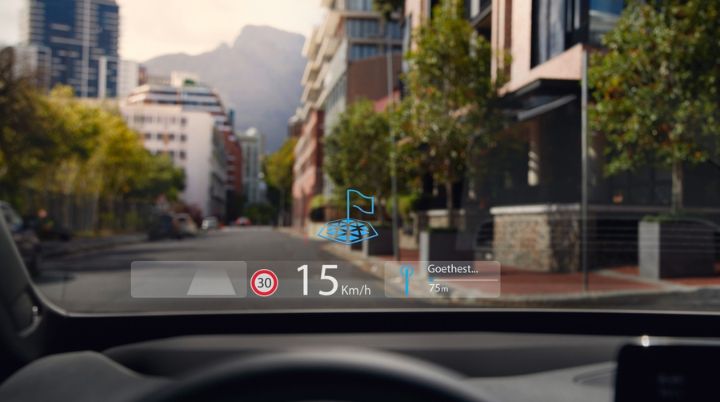 The optional travel assist with swarm data is now also available. In combination with the adaptive cruise control (ACC) for longitudinal vehicle control and Lane Assist for lateral control, this driver assist system can make use of these fully-integrated systems. If swarm data is available, travel assist needs one identified road lane marking to keep the vehicle in lane when driving.