Honda has unveiled a new hybrid version of its Civic, the e:HEV, which is the latest car to join the brand's growing electrified line-up that includes the CR-V, HR-V and Honda e.
Powering the hybrid Civic is the most advanced iteration of Honda's unique e:HEV powertrain, which combines a power-dense lithium-ion battery, two compact, powerful electric motors, and a newly developed 2.0-litre direct injection DOHC i-VTEC petrol engine.
The new 72-cell lithium-ion battery and electric motors paired with a newly developed Atkinson-cycle engine delivers a combined maximum motor output of 135kW and 315Nm of torque.
The latest iteration of the internal combustion engine has several new elements within its architecture to help achieve a thermal efficiency of 41%.
The two electric motors work together to provide the primary drive force for the all-new Civic. The engine is controlled by a new, compact Power Control unit which now sits under the hood with the rest of the powertrain. Sitting under the rear seats is the latest version of its Intelligent Power Unit and whilst smaller and lighter, it benefits from an increased energy density.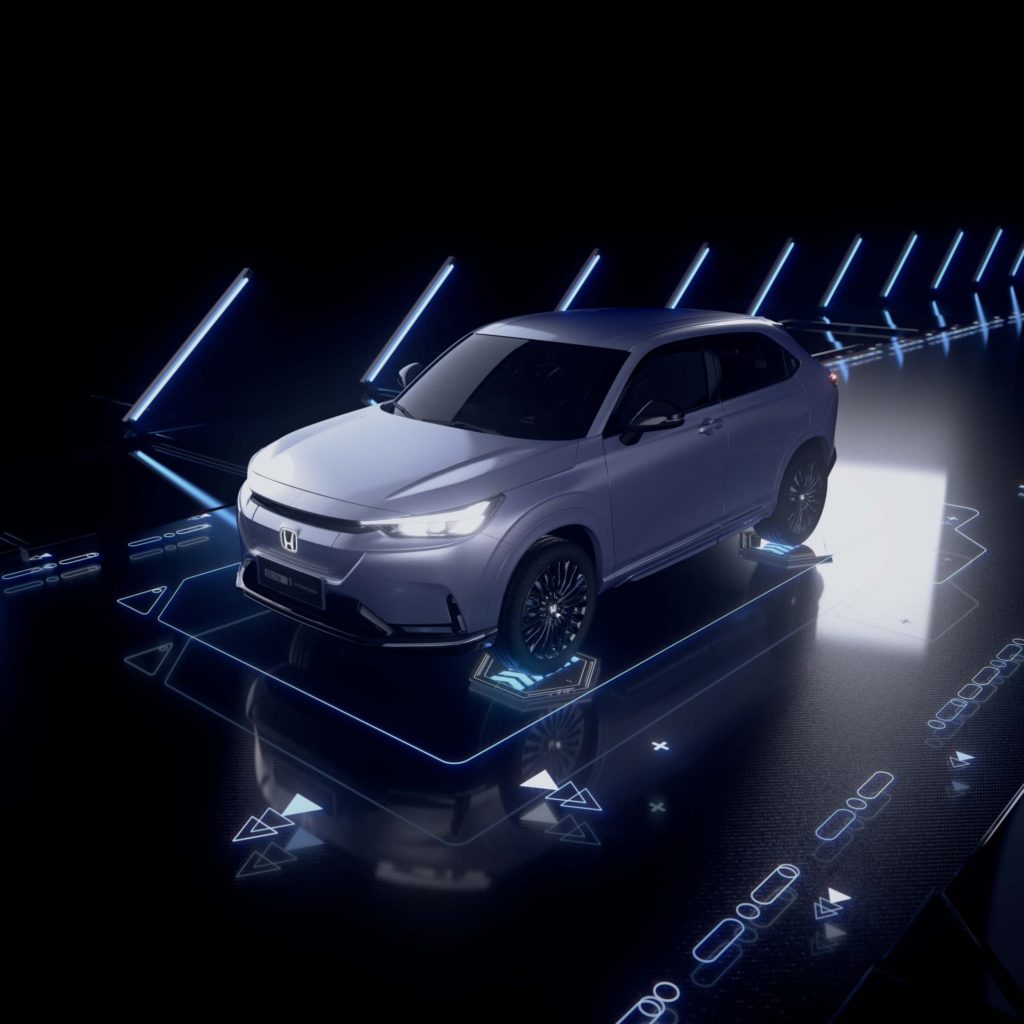 Honda also confirmed the further expansion of its electrified product line-up in 2023, to create its widest European line up for many years. New additions include an all-electric B-segment SUV, previewed as the e:Ny1 Prototype, a C-segment full hybrid SUV, and the all-new CR-V, which will be available with both full hybrid and plug-in hybrid powertrain options for the first time in Europe.
Coming to market in 2023, the e:Ny1 electric vehicle (EV) will be at the center of Honda's future product line up. Offering the unique blend of dynamics, technology and design that Honda is known for, the compact SUV will provide a great option for families looking for their first EV.