The new Citroën AMI is a 100% electric, zero-emission, compact vehicle is designed for city use and can be driven without a license and rented for affordable ownership.
At just 2.4m in length and 1.4m wide, the two-seater AMI is designed to revolutionize mobility for short journeys and city use thanks to a 5.5kWh battery that is able to provide a range of up to 43 miles (70km) at a top speed of 28mph (45km/h).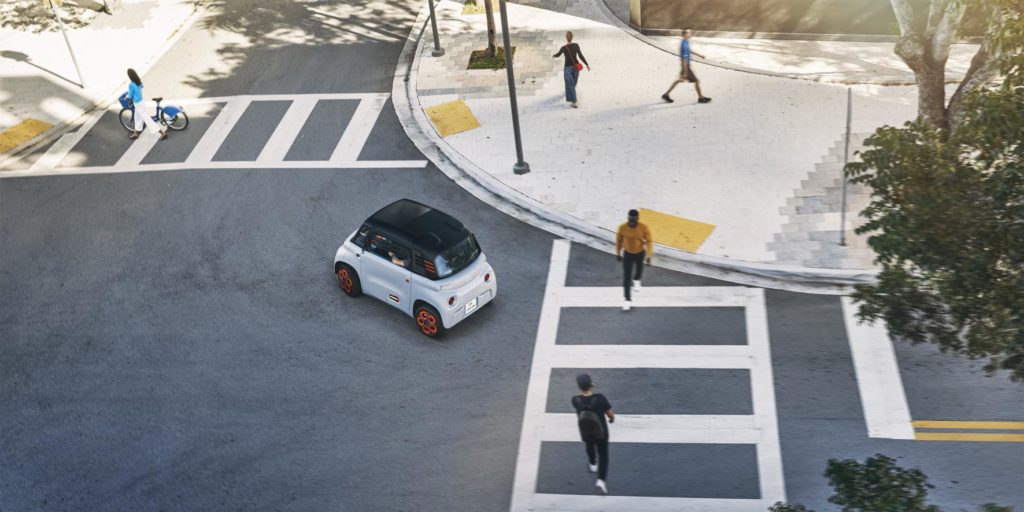 Its 5.5 kWh lithium-ion battery, housed flat under the floor, can be easily recharged via the on-board electric cable located in the passenger-side doorway. Once the cable is plugged in, three hours are enough for a full charge on a conventional 220 V socket.
As Ami 100% electric is essentially a light quadricycle (AM license class in France) it does not require a driving license. Therefore, it can be driven in France by 14-year-olds on the sole condition of having passed the road safety certificate, which is compulsory for people born after 1987. Therefore, Ami represents a mobility solution accessible to the greatest number of people, from the age of 14 in France (16 on average in European countries, depending on legislation). All age categories can be satisfied by a solution that facilitates urban and suburban short-distance use.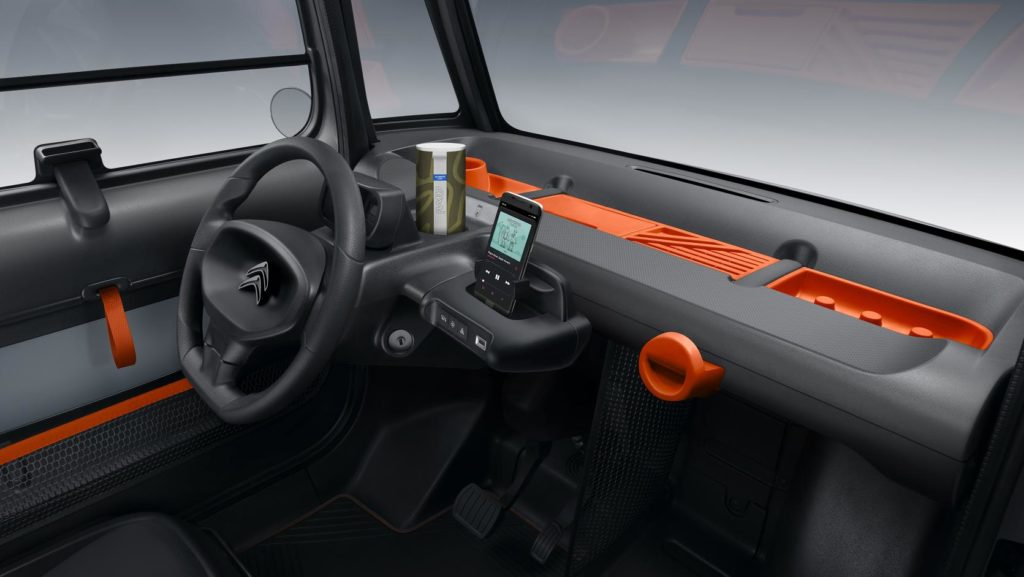 Ami is designed just as much for the young teenager without a driving license, who wants to visit a friend's house or go to sports or music lessons completely independently, as it is for an older couple who already have a main vehicle, but who prefer Ami's agility for their short trips. Ami is also likely to appeal to business people wishing to go about their daily commuting, and making deliveries, in urban areas.
The vehicle can be purchased outright for just €6,000, however it is also offered in a number of ownership models including long-term rental at €19.99 per month, or car-sharing applications where people can rent the vehicle by the minute, hour, or day.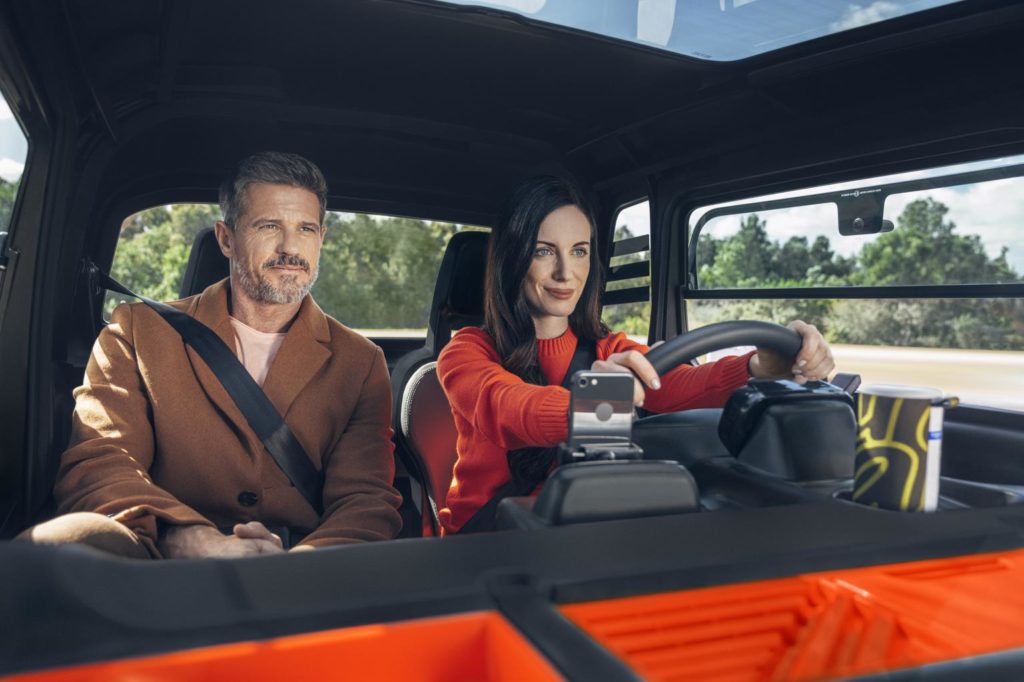 The opening of orders is scheduled for 30 March in France, and a few months later in Spain, Italy, Belgium, Portugal and then Germany. The first deliveries to customers are scheduled for June in France. Car-sharing will start in the spring in Paris, with versions bearing the "Free2Move" logo.